We all want to feel fulfilled in what we do for a living, in the job we work day to day. I found fulfillment in being a Business Analyst (BA) and, now, as a coach who helps ambitious and prospective BAs break through barriers, thrive in their professional development, and open doors for their futures.
In this article, I'll highlight why the BA role is such an appealing career path, so you can decide if it's the right move for you too! And if it is, I'll also throw in a little guidance on how you can get started.
The Perfect Career Trifecta
The Business Analyst role has what I like to call "the Perfect Career Trifecta." It's got financial stability, professional opportunities, and it's personally rewarding. It's easy enough to say all of that, but let me show you what I mean.
Financial Stability: The average Business Analyst makes more than $104,000 per year, and the top 10% of Business Analysts make nearly $180,000 per year. As Business Analysts, we're compensated well for our work and with the job market demand outpacing entry-level candidates, the salary for BAs is only expected to increase.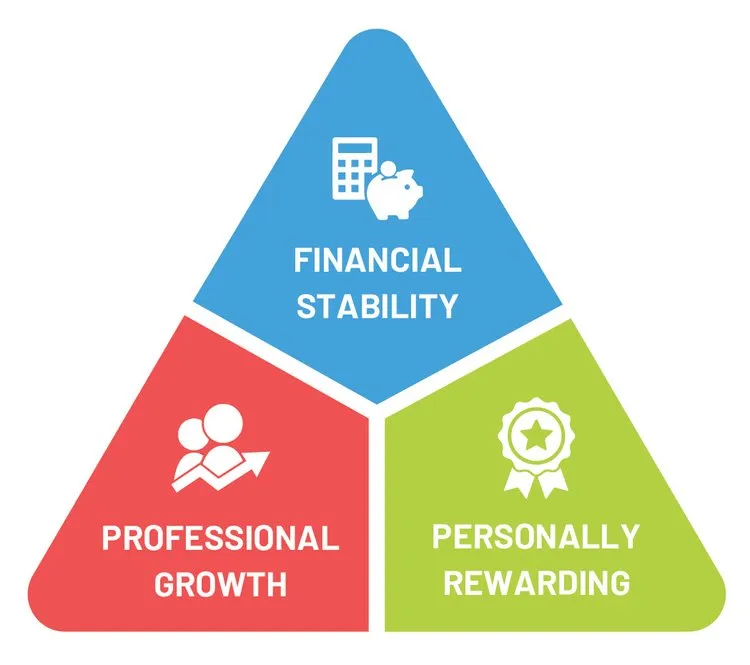 Professional Opportunities: Each year, more organizations realize the benefits Business Analysts provide and continue to add them to their teams. Specializations continue sprouting up in the BA field, including Market Research Analysts (expected to grow 22% over the next decade), Operations Research Analysts (expected to see 25% growth), and Information Security Analysts (expected to see 33% growth). In fact, we continue to see substantial growth in both the traditional BA roles as well as the newly emerging roles.
Personally Rewarding: The Business Analyst career path provides flexibility and creativity, often accompanied by ever-changing responsibilities. This constant learning and change keep the job fresh and exciting.
How to Get Started
While it isn't impossible to get a Business Analyst position with only a high school diploma, it is highly recommended you have some type of college degree. Specifically, minimum eligibility criteria for Business Analyst roles often contain a requirement for a four-year bachelor's degree in business, information technology (IT), computer science, management, mathematics or another similar program.
You sometimes can sneak past the requirement if you have a two-year associate degree and some qualified work experience, but this does often require significantly more patience during the application process.
Of course, knowledge of the skills, techniques, and tools that BAs use certainly helps. To get your foot in the door, check out our introductory course, Business Analysis Fundamentals.
If you need further convincing that becoming a Business Analyst is a great career option, check out my article, Top 7 Reasons You Should Become a Business Analyst.
– Written by Jeremy Aschenbrenner, The BA Guide