Case studies are, arguably, one of the most essential components of any marketing or communications strategy. They may take time and effort, but the payoffs are well worth their effort and have been seen time and again, from organizations both big and small.
As Business Analysts, we're often involved in creating or contributing to case studies, so it is important we understand what they are, the purpose they serve, and the benefits that they can bring. 
What Are Case Studies?
In essence, a case study is a report published by a company that highlights its approach to a challenge, the strategy used to solve the issue(s), and the effectiveness of the solution. It presents a holistic, in-depth review with valuable information about the costs involved, the expertise of the company employed, and the benefits achieved.
The Many Benefits of Case Studies
Case studies have a huge range of benefits, from insight to influence. They are used in nearly every industry, from finance to health care and they offer organizations the ability to convert observations into useable data.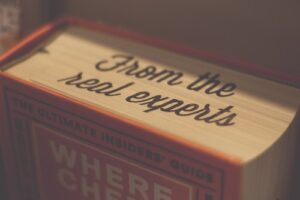 For example, hospitals can use case studies to show how their services or new technologies help patients. Consulting firms can employ case studies to show the success their clients achieve after working with them. Engineering firms can use them to display how they increased productivity and improved profits for a customer.
But that barely scratches the surface of the many benefits of case studies. Let's dig a little deeper and look at some of the long-lasting effects that case studies can have.
1. Boost Customer Confidence
Case studies are an excellent way to display your team's skill and expertise in action. It's one thing to propose a plan for improvement, or a solution to a challenge, but some customers may be skeptical of your team's ability to follow through or produce the appealing results you're promising. 
Case studies are exactly the type of proof they need to help push them past skepticism and into belief, and possibly, across the finish line to approval of your partnership. If it's an internal project, case studies could be enough to convince decision-makers to pursue your solution to a challenge.
2. Improve Brand Awareness and Reputation
The reality of the world today is that every company in every industry has competition. Consumers are also becoming smarter about marketing tactics and messaging, so providing proof and backing up claims is essential for presenting your company as genuine in its promises. That's where case studies come in. 
Case studies are social proof that the promises and claims that your company is making are true. They provide facts and statistics to show how your company improved productivity for your clients by 'x' amount, increased profits by 'x' amount, or implemented 'x' solution to combat a specific issue. 
Providing such proof of expertise bolsters your reputation and can increase brand awareness. Case studies can be published and distributed to current customers to remind them of why they partnered with you initially, and can help increase your company's reputation and brand image as new potential customers discover you. 
3. Provide a Strategic Solution
No customer wants to partner with a company that acts erratically or thoughtlessly. Case studies provide insight into real challenges and an in-depth look at how your company goes about solving them. They give you a chance to display your strategic thinking and approach, your expertise and innovation, and your ability to follow through on your promised solution. 
4. Assist with Furthering Research
A case study helps show how different aspects of your business work together. They highlight a problem and how the executed solution provided value. They can also play a role in broader research. As you explore and analyze new ideas, other theories and methods can surface. This additional information can help you refine your strategies and further grow the value you provide. Case studies make great reference points that can show, not only how innovative, productive, and proficient your company and teams have become, but how trends have unfolded within your customers and services.
Final Thoughts
As you can see, case studies play a crucial role in the communication of how your team and you, as a Business Analyst, face challenging situations head-on and provide strategic, value-driven solutions for your customers. Once you have a better understanding of case studies and the deep benefits they provide to you and your brand, it's easy to justify the time and effort that goes into creating them. As you create your next case study, use it as a reminder to take pride in the hard work you've done and the results you've achieved.
– Written by Jeremy Aschenbrenner, The BA Guide