Business Analysis Process Series
Whether you're new to business analysis or looking to improve your skills and knowledge in this field, you've come to the right place. In this series, we'll be taking a deep dive into the role and responsibilities of a Business Analyst throughout a change. We'll start with the Project Initiation phase, work our way through the Project Execution phase, and finish up with the Solution Implementation phase.
This series has something for everyone, so let's get started on our journey through the business analysis process!
The Flow of the Business Analysis Process Series
Identify and Define the Problem
Improve your value as a Business Analyst by developing the ability to proactively identify and resolve problems within an organization, helping them to avoid costly mistakes.
Conduct a Strategy Analysis
Transform innovative ideas into tangible outcomes by analyzing the organization's current status, envisioning potential future developments, and devising strategies to facilitate the transition from the current state to the desired future state.
Over 40% of projects fail due to a lack of planning. By learning the techniques that successful Project Managers use, you can increase your chances of success as a Business Analyst and see more projects through to completion.
Understand and Elicit Requirements
Gaining a clear understanding of requirements is crucial for the success of any project. In this course, you'll explore the concept of requirements and how to effectively gather them from stakeholders using best practices and techniques.
Write, Manage, and Prioritize Requirements
Covering the important aspects of requirement management, we'll show you how to organize and maintain requirements, identify gaps and inconsistencies, craft requirements from elicited details, document requirements, and how to define and assign priorities.
The course is segmented into two streams, one focused on the Agile approach and the other with the more structured Waterfall approach, allowing students to learn from both common styles.
Interested in this course? Sign up to be notified when it's available!
Analyze and Model Requirements
In this course, we'll teach you how to effectively analyze requirements to identify any missing details, and then create visual models to help reduce complexities and improve understanding.
Through hands-on activities, students will learn techniques for gathering, organizing, and representing requirements information in clear and concise formats.
Sign up to be notified when this course is available!
Solution Implementation
Phase
Validate and Implement the Solution
In this course, you'll learn all about how to test and implement a new solution. We'll teach you about transition planning, prototypes, pilot (beta) releases, operational releases, data migration, and the creation of a training plan and materials.
We'll also cover how to conduct training, create support documentation/procedures, and line up go-live support and post-go-live support.
Be in-the-know! Sign up to receive a notification when this and other new courses for our Business Analysis Process Series become available!
For every solution that we implement, we need to know if it's solving the original problem and how well it's performing!
In this course, we'll teach you how to evaluate and validate solutions against desired values by gathering stakeholder feedback, analyzing project results, and assessing solution performance, limitations, and risks.
Students will learn to document lessons lear ned, recommend follow-up actions, update documentation, support the transition to a new solution, and identify opportunities for requirement reuse.
Sign up to be notified when this course is available!
Our Business Analysis Process Series will soon be an 8-part series. Complete the first four courses now to get ahead and sign up to be notified.
Coming Soon to the Business Analysis Process Series:
Course #5: Write, Manage, and Prioritize Requirements
Course #6: Analyze and Model Requirements
Course #7: Validate and Implement the Solution
Course #8: Solution Evaluation
These days, organizations are constantly evolving to keep up with market shifts, technological advancements, and ever-changing customer demands. These ongoing change initiatives usually call for meticulous planning, precise execution, and,
When it comes to competitive business landscapes, change is not just inevitable – it's necessary for survival and growth. Considering this, Business Process Reengineering (BPR) can be an effective strategy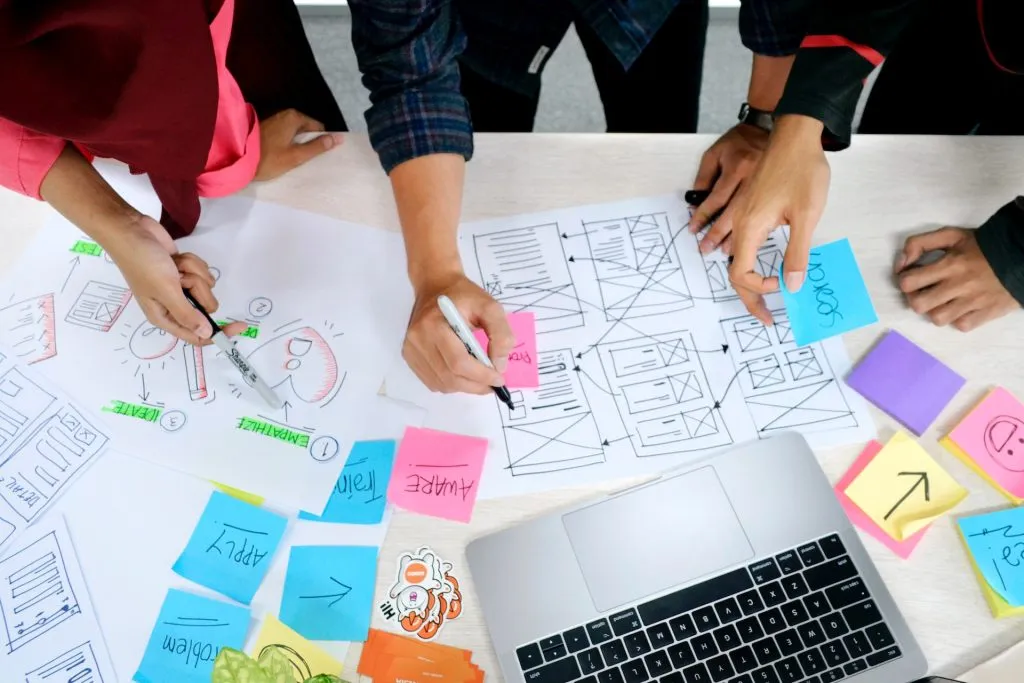 The modern banking experience has come a long way from what had been traditionally expected of financial institutions. In part one of a two-part blog series, we explore how business